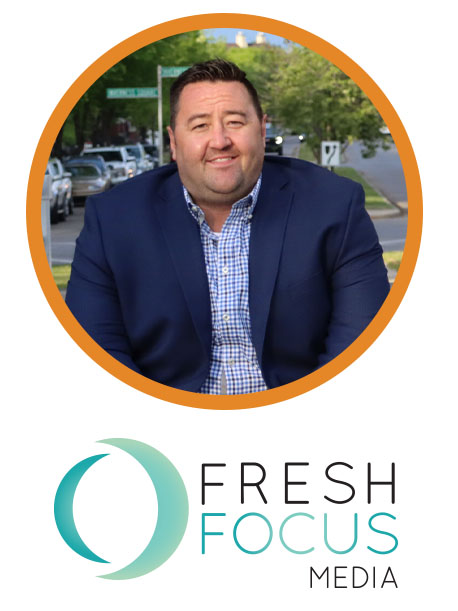 Kenneth Bond
Founder, CEO & President of Fresh Focus Media
Kenneth Bond is the Founder, Chief Executive Officer and President of Fresh Focus Media Inc. and its innovative software product ROOK Connect. As a Marketing Professional, Enterprise Software Solutions Architect & Digital Technology Strategist, Kenneth is focused on bridging the gap between how businesses engage with technology to drive efficiencies. Recognized as one of the top 10 most persevering and dynamic entrepreneurs of 2021, with over 20 years of experience in marketing, sales, business development, public relations, communications, branding, web development, digital media and software development, Kenneth has dedicated his career to working alongside businesses of all sizes to better engage and work with them to maximize returns. Kenneth's ability to bring a fresh perspective to businesses, generate revenue and increase their ability to deliver to their customers has him being awarded as one of the Top 3, of the Top 100 Canadian Professionals of 2021.
Managing and building teams of all sizes, Kenneth has been involved with all levels of integrating digital processes, from front line sales to the management and development of teams executing digital marketing strategies, CRM, PRM, ERP & BI software applications. Included in a long list of achievements, recognition and awards, Kenneth's software product ROOK Connect has been awarded the most innovative ERP solutions & services provider of 2021, and the top CRM company in Canada 2021. Kenneth is proud to be driving innovation for business and acknowledged as an entrepreneur who is reshaping and rethinking the way businesses utilize and engage with digital strategies to create impact. With a passion for passing on his knowledge and supporting entrepreneurs looking to take their business to the next level, Kenneth believes in the power of digital media, enterprise solutions and all that they can do to empower businesses.  
Kenneth Bond is dedicated to growing, evolving and supporting businesses as they look to digital technologies to expand their reach, processes and workflow automation. Kenneth is a disruption leader, bridging the gap between tech solutions and customer demands.
Hear Kenneth Bond speak on What Does Your Marketing Strategy Say About Your Business? at the CRRA EXPO on Tuesday, April 12th at the Best Western Premier Calgary Hotel & Conference Centre in Northeast Calgary.
Get your tickets and don't miss out on the premier CRRA EXPO!
Download the PDF registration form here
Visit our Event Calendar here