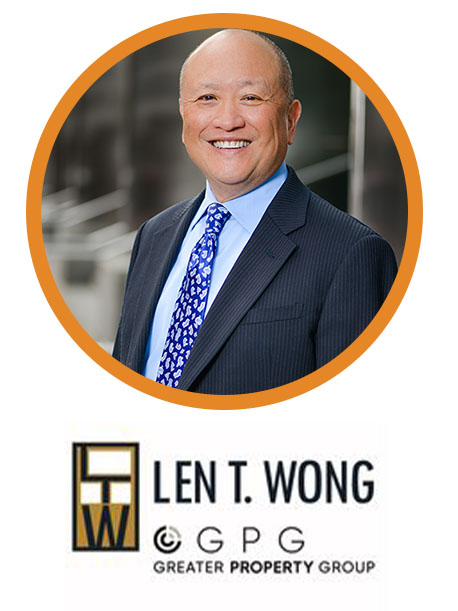 Len T. Wong
Broker of Len T. Wong & Associates, Greater Property Group
During a real estate career spanning more than 25 years, Len T. Wong has sold over $1 billion in properties and received all of the top honors – including the prestigious Luminary of Distinction Award. He has also been recognized by iconic real estate coach Craig Proctor with a Quantum Leap Award. For the last decade, Wong has consistently been listed as one of the Top 25 Agents in Canada and ranked in the top ten among the 5,500-member Calgary Real Estate Board for most listings and homes sold.
Hear Len T. Wong speak on Who's Buying & Who's Selling: What's Going On in the Calgary Real Estate Market? During the Lunch Presentation at the CRRA EXPO on Tuesday, April 12th at the Best Western Premier Calgary Hotel & Conference Centre in Northeast Calgary.
Get your tickets and don't miss out on the premier CRRA EXPO!
Download the PDF registration form here
Visit our Event Calendar here