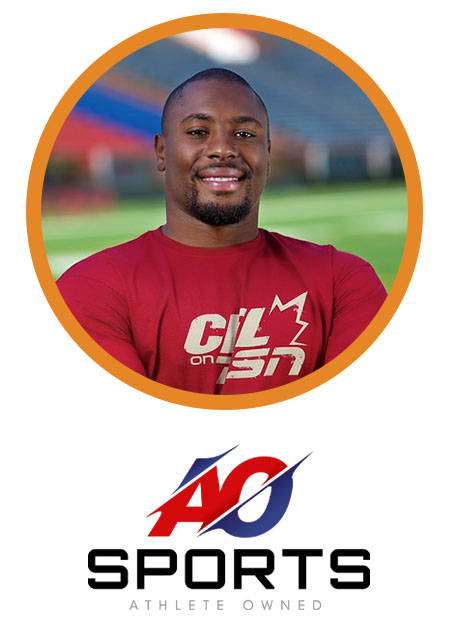 Nik Lewis
Owner and CEO of AO Sports, CFL Hall of Fame Inductee
Nik Lewis was born and raised in Jacksboro, TX, and he is the CEO and Founder of AO Sports.
Nik made his way to Canada in 2004 and joined the Calgary Stampeders where he would go on to win Rookie of the Year and would later win two Grey Cups with the team. He finished his career with the Montreal Alouettes as the CFL All-Time Leader in Receptions with 1051. He was inducted into the Jacksboro High School Hall of Fame in 2019 and Southern Arkansas University Hall of Fame in 2018. 
After officially retiring with the Calgary Stampeders, Lewis became the 22nd 1st Ballot Hall of Famer in CFL History in 2021.   
Hear Nik Lewis speak on From the Field to the Office: How to Score a Touchdown in Your Business at the CRRA EXPO on Tuesday, April 12th at the Best Western Premier Calgary Hotel & Conference Centre in Northeast Calgary.
Get your tickets and don't miss out on the premier CRRA EXPO!
Download the PDF registration form here
Visit our Event Calendar here