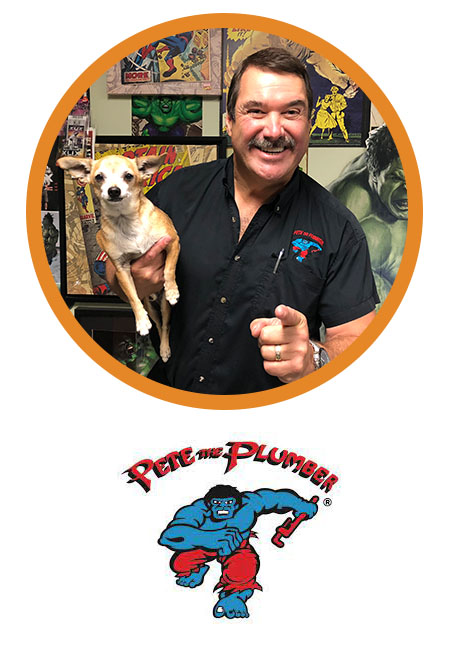 Pete Archdekin
Owner of Pete The Plumber
Pete Archdekin was born in Brampton, ON. He started in Ontario, working for four guys who taught him the right way to do the job. He got his ticket in 1986 at George Brown College in Toronto and worked in Ontario for a number of years before eventually moving out west.
Pete worked in Calgary for awhile before deciding to start his own company. Pete the Plumber opened in 1999 and now has over 45 trucks on the road, a sizeable showroom, and a staff of more than 50 people. Today Pete is celebrating being in business in the City of Calgary for over 20 years and is having fun making The Pete the Plumber Show which airs Sunday mornings on CTV, showing Calgarians how it should be done.
Hear Pete the Plumber himself speak on Plumbing Tips to Save You Money & Protect Your Investment at the CRRA EXPO on Tuesday, April 12th at the Best Western Premier Calgary Hotel & Conference Centre in Northeast Calgary.
Get your tickets and don't miss out on the premier CRRA EXPO!
Download the PDF registration form here
Visit our Event Calendar here