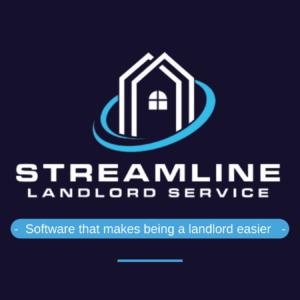 4 Things Property Management Software Can Do for You – Why Property Management Software is a Must for Landlords
As a landlord, the task of keeping track of rent and filing paperwork and receipts can easily become overwhelming. Managing your properties shouldn't feel like a full-time job. But solutions like a property manager can really cut into your cash flow. If you're an involved landlord and enjoy managing your real estate portfolio, but just need some more structure and organization to your business, a property management software might just be the tool you need. Here's how a property management software can help you do more with less and get back the passive income real estate investments are meant to give YOU:
1. Keep track of everything in one place.
The first key component to a successful business is organization. As a landlord there is a lot to keep track of. Lease terms, walk through reports, notices of entry, maintenance invoices, and the list goes on. A software like Streamline allows landlords to store everything in an organized and easily accessible way. No more scrolling through your email to find a digital copy of a lease or sorting through last year's tax box or file folder for the original document – you can access it all and share it as well through a few easy clicks in your landlord portal. Streamline also helps landlords stay on top of important dates – no more forgetting lease renewal deadlines or maintenance appointments.
2. Track and pay rent online.
Stop chasing down late rent payments. A software like Streamline can send out automated emails before the first of the month to remind tenants that rent is due. With Streamline you can also set up Pre-Authorized Debit Payments (PAD transactions) that will automatically pull the rent payment from your tenant's account. Not only does this make it easier for you, but it is also preferred by honest tenants because they no longer have to remember to send an e-transfer, they know their rent will be paid, and they have a record of it to show to future landlords.
3. Preserve your peace of mind with comprehensive tenant verification.
Save time, money and unnecessary stress while screening tenants when looking to fill a vacancy. By having a prospective tenant go through Streamline's Tenant Verification Report, landlords will receive not only their application information online, but they will also get a comprehensive report to validate the information they have provided. This includes an ID verification – to ensure their government ID confirms they are who they say they are; a background check that confirms their registered employers; a credit report to confirm their credit score and financial details; and a criminal record check that will search local, provincial, national and international databases for any registered offences including sexual offenders lists, public criminal history and fraud watchlists.
4. Make the tenant-landlord relationship easier.
Tenants want to be proud of where they live, they want to take care of the place they call home, and they want to have a good relationship with their you. Knowing their rent will be paid on time with PAD is already a great start, but a software like Streamline empowers them even further! Our platform allows landlords to invite tenants to the platform and create their own portal. There they can see all their documentation, submit maintenance requests with photos and stay in touch with their landlord. Using a platform like Streamline also gives tenants the reassurance that the landlord they are going to be renting from is professional and reliable!
The benefits of a property management software go on.
We've just covered four benefits that a property management software can provide a landlord! To learn more about what Streamline can do for you, please visit www.streamlinels.com/get-more-info or our website at www.streamlinels.com. Our company is dedicated to helping landlords, and we would love to talk with you to learn more about your rental business and your needs. Until December 31, 2022 we are offering CRRA members a free 3-month trial of Streamline's Premium Plan. Take advantage of this offer today!